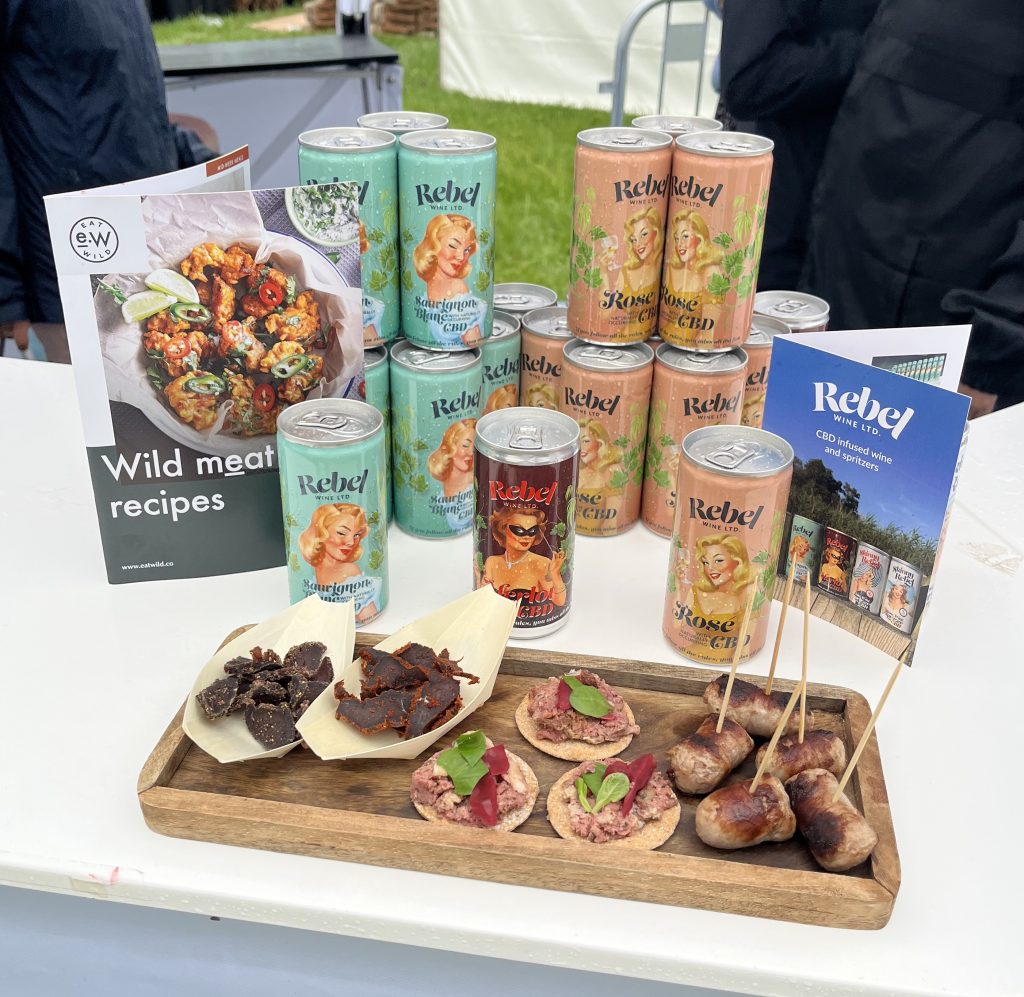 Recently we headed to CarFest in Hampshire.
Since 2018 we have focussed on introducing new people to eating and cooking with wild meat that has been reared and released to top welfare standards in the British countryside. We have introduced hundreds of thousands of new people to wild meat through events, marketing, and social media.  
Recently, we took to CarFest in Hampshire to introduce a completely new audience to the benefits of wild meat. Teaming up with Rebel Wine to host wine and game tastings in the Tipple Tent, we handed out a grand total of over 2,000 samples of wild meat, 1,000 recipe booklets, and over 600 cooking guides throughout the weekend. 
CarFest is an annual family music and motoring festival held at Laverstock Park Farm, Hampshire, England. It was founded by radio presenter Chris Evans in 2011 and is the UK's largest family fundraising festival supporting 8 Children's charities, including Children in Need. The festival celebrates live music performances, track shows, celebrity chef demos, driving experiences, a steam fair and much more. This year, in its 21st edition, the festival hosted 17,000 campers.
When asked what they thought of their first taste of wild meat such as pheasant, festival attendees responded with comments,
"It's really amazing. I've never had it before and it was really lovely. I'll definitely have it again, yes!"
and
"Pheasant Lasagne for us tonight and looking forward to it! [Latterly,] We really enjoyed it, will definitely be having again." 
Rupert St Aubyn, CEO of Rebel Wine said
"CBD is a natural compound found in hemp, a variety of the species Cannabis Sativa. It has a multitude of benefits and has long been prized across the world for its calming properties. Our CBD-infused wine proves to be the perfect pairing with wild meat; both are synonymous in their sustainability, versatility, tastiness, and healthiness. We were thrilled to take this delectable combination to Carfest 2023 and introduce a brand new audience to the multifaceted advantages of both of these products."